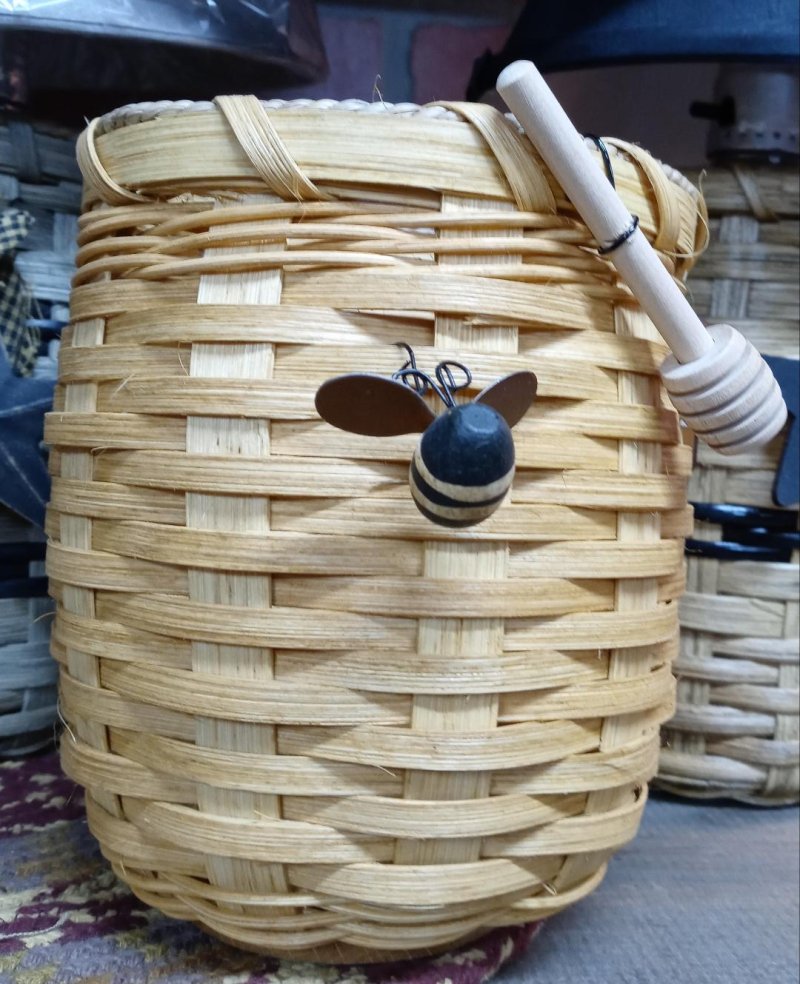 Bumblebee Basket
$1700
If you like cute petite baskets, then this class is for you! The bumblebee basket is just the right size to fit on your shelf to hold pens/pencils, and it's the perfect little accent for your shelf. The basket has a 4" round base that you will learn how to twine at the bottom, then we'll have a bit of a potbelly center before bringing your rows back in to finish at the top. It's fast and easy to make, there should be enough time in class to make another if you would like to. Your basket comes with a little wooden bumblebee and honey dipper to finish it off!
Students aged 14 and up are welcome to register when a parent or guardian is also registered and attends the same class.
A Supply fee of $35 per person is due and payable to the instructor the day of class.
Apr

22nd

,

2023

Sat

from

9:00 am - 12:00 pm

Will run
Lew-Port Middle School
4061 Creek Road
Youngstown, NY 14174 Get directions
Room: 411