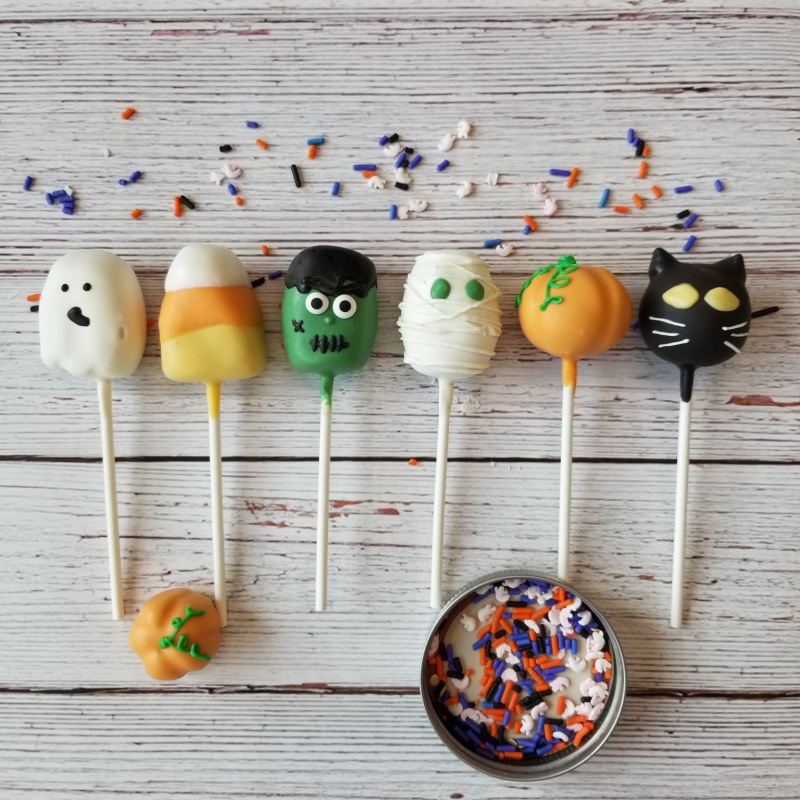 Halloween Cake Pop Class ** SOLD OUT**
$2700
Make Cake Pops, Like a Pro
In these "don't miss" classes we are bringing in professional cake pop designers for an evening of edible fun! Learn from the best as they show you the skills you need to make cake pops again and again. Each class will begin by learning how to mix cake to get the perfect cake pop dough to work with. Then we'll go step by step, showing you how to roll, dip and decorate your own cake pops with melted candy wafers. Two separate classes, two fun designs to choose from. Grab your friend, teen or spouse for a fun creative night out together!
All students receive 8 cake pops that they will decorate in a variety of Halloween designs.
There is a supply fee of $10 due and payable to the instructor the night of each class.
Students aged 14 and up are welcome to register for this class when a parent/guardian is also registered and attends the same class.
Oct

12th

,

2021

Tue

from

6:00 - 8:00 pm
Lew-Port Middle School
4061 Creek Road
Youngstown, NY 14174 Get directions
Room: 502