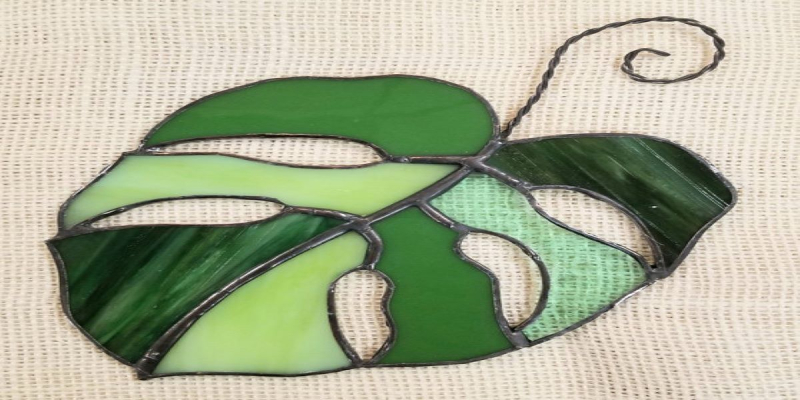 Stained Glass-Monstera Leaf Suncatcher
$2400
Want to learn an exciting new hobby? Then we have something for you! Join us for one or more of our stained glass classes. Our instructor will share with you her many years of glass crafting experience in one of our classes below. Projects are designed for the beginner on up. In each class, you will use precut glass, copper foil and solder to design your pieces. You will learn how to turn glass into beautiful unique art!
Students aged 14 and up are welcome to register when a parent or guardian is also registered and attends the same class.
A Supply fee of $20 per person is due and payable to the instructor the night of class.
One of the most popular botanical designs and a long time, this leaf is created in a variety of green glasses, each piece is different. You will learn the copper foil method and how to solder. Approximate finish size is 7" L x 5" W. This is a simple piece, perfect for a beginning project!  All glass is pre-cut and tools for your use are provided.
May

8th

,

2023

Mon

from

6:00 - 8:30 pm
Lew-Port High School
4061 Creek Road
Youngstown, NY 14174 Get directions
Room: 414