Filter by Category
Technology Classes
Beginning Computers

Mar 14, 2023 at 5:30 pm
Join us, and together we will learn basic computer use. This class is designed for the beginner. You will learn how to use Windows, copy and paste, selecting and highlighting, reading QR codes, following links, keyboard skills, basic emailing with text editing, and downloading.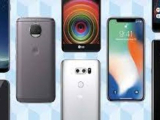 Understanding Your Smartphone

Apr 26, 2023 at 10 am
Set yourself free from calling your friends and family with smartphone questions! If you find yourself doing this, then this is the class for you! Tips for all smartphone users, Androids, and iPhones. Learn the essentials for using the devises and what they have to offer. In this class, we will cover some useful apps and getting notifications on your phone. Questions will be answered throughout this three-session class.
Will run