Filter by Category
Technology Classes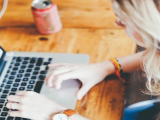 Computer Skills for Today's World

Oct 4, 2022 at 10:30 am
This informative class will answer your questions and give you the skills to work in today's electronic world. Download, PDF, Wi-Fi, Bluetooth, copy and paste, passwords, the cloud, browsers, attachments, links, sign in, sign out, Zoom, files and folders. See you at this four-session morning comprehensive class.
Smartphones for Seniors

Nov 1, 2022 at 10 am
Set yourself free from calling your friends and family with smartphone questions! If you find yourself doing this, then this is the class for you! Tips for all smartphone users, Androids and iPhones. Learn the essentials for using these devices, and what they have to offer. In this class, we will cover some useful apps and getting notifications on your phone.  Questions will be answered throughout this three-session class.
Full Course